Quite Amazing

Creativity for your

company's future

Quality Assurance

We guarantee the quality

of our marketing strategies

Quickly Accelerate

We know how to quickly

accelerate your business

Questions? Answers!

You have questions?

We have answers!
---
Corporate Identity
We know that there is more to a brand than just the logo. A brand is also an image, a history, communication, a metaphor and a strategy. We know how to create a winning corporate identity for your product.
---
Advertising
We prepare comprehensive brand advertising strategies. We can create any form of modern / traditional advertisement or campaign.
---
Internet
We design and rebuild web sites, e-stores, develop applications, create online advertisements, including banners or SEM.
---
Print
We create brochures, reports, posters, product packages, business cards etc. We select an optimal paper and provide many refinement and folding options.
---
Examples of Corporate Identity
Need a custom logo fast?
Contact us! +48 504 386 148 / bp@qa.com.pl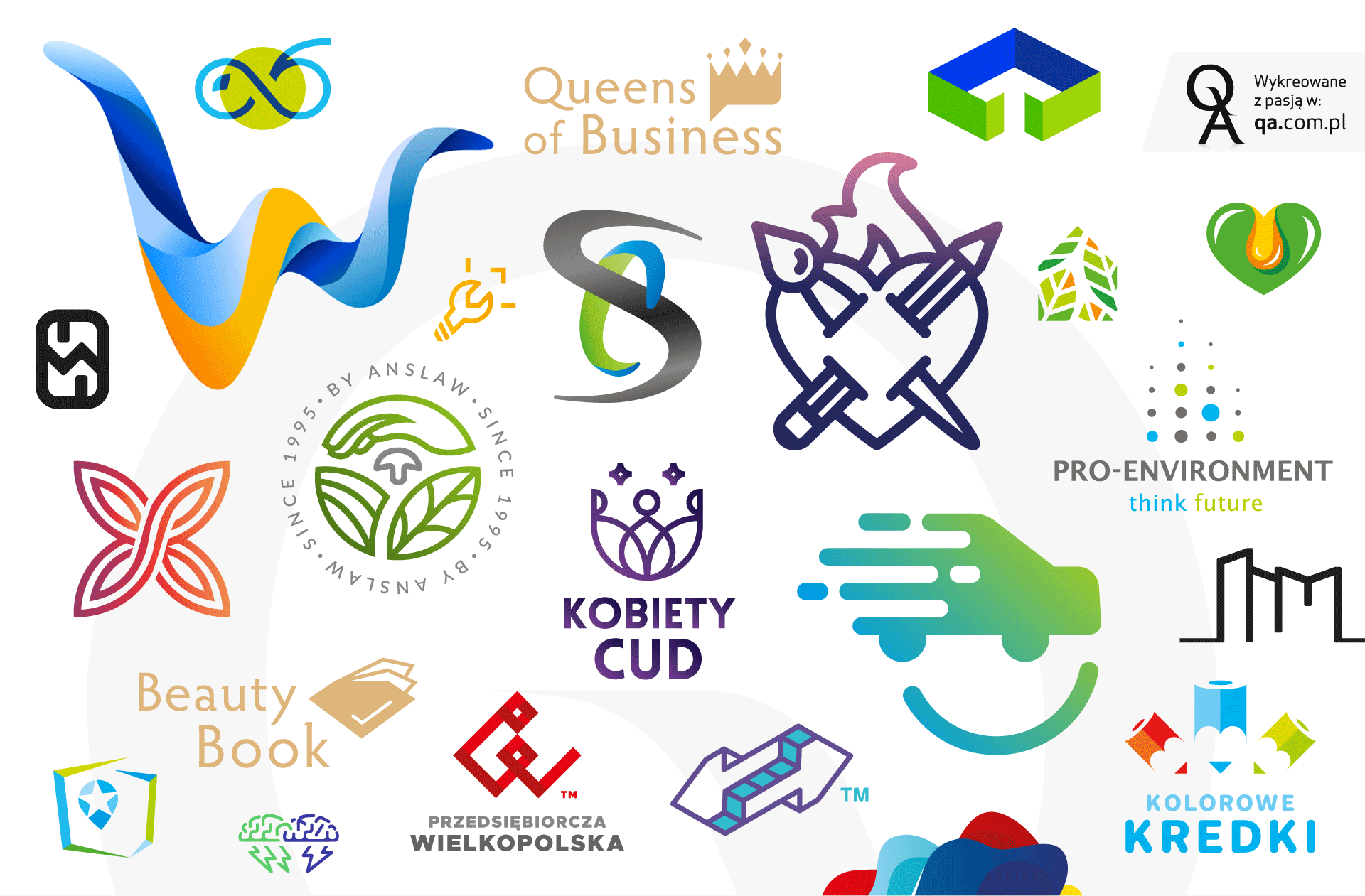 We recommend the services of the QA Advertising Agency. We have been cooperating with QA to prepare promotion of our company for the past eight years and we have always been completely satisfied. They do an excellent job. They have very creative ideas, are always punctual, and offer the most competitive rates in town.

PerkinElmer Polska cooperates with QA since 5 years, preparing calendars, brochures, folders, gadgets, www, new product campaigns and after all: the conference booth with the full support of the exhibition. During this time he proved to be extremely reliable, creative and trustworthy partner, preparing all campaign on highest level. We strongly recommend the cooperation QA Advertising Agency.
---
Short list of our clients
Meet a few of our satisfied customers from all around the world