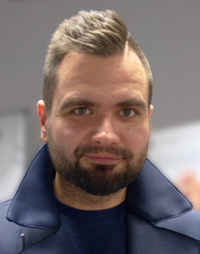 My name is Bartosz Paczkowski and I manage a QA where we create a logo, strategies, illustrations, brands, campaigns, pages, printing and all other elements of good identification.
I will tell you how to effectively create the company's image – contact me by phone: +48 504 386 148.
In QA, we believe that the best projects are created thanks to personal contacts, but if you don't have time to meet, don't hesitate to send an email to info@qaagency.com.
If you find our works very creative and interesting, but at the moment you don't need any of our services, it does not matter! Talk to us whenever you need – we will wait for you. In the meantime, just to keep in touch, we can send you our surprising bussines card. Submit your email address here and wait for delivery from QA!